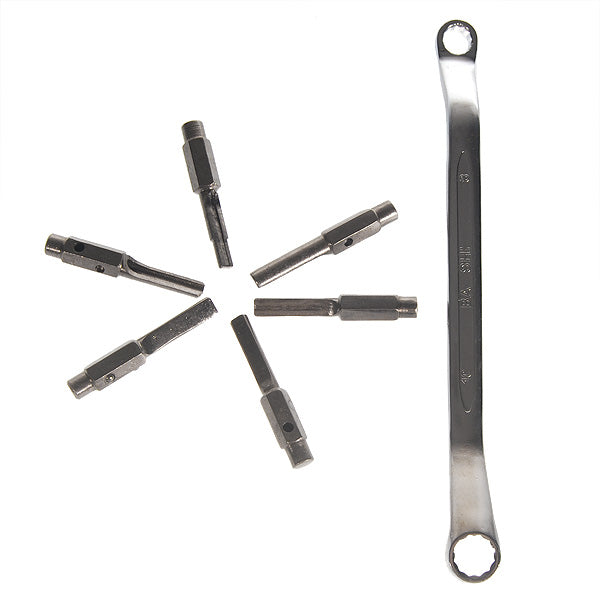 7-Piece Set By-Pass Tool for Detain Locks
- Manufacturer's product description:
- 7 pcs by pass tool for Detain Lock, the whole set inclusive:
- 6 pcs of different shape and different size picks for different locks.
- 1 pcs of tension wrench for operating the picks.
- Using the entering and exiting method, this set of by pass tool can be used to open most of the detain lock.

Professional Product: this product is intended for professional use only. Usage support cannot be provided due to the product's nature.